McKelson Tribute Day.
Overcast conditions greeted 10 rinks of bowlers on McKelson Sunday 2019, but the weather didn't dampen spirits and the mood was bubbly and positive. Competition was spirited and results were fairly close on both greens. We were treated to a delicious lunch and returned to an afternoon of bowling in bright sunshine. Most teams experienced some success, but the local combination of Phil Disisto, Bill Auld and Bill and Kathy Hope, held sway over the whole day and, deservedly, took home the chocolates. Well done to Tige who made sure the day progressed smoothly and to all the other
members who helped with setting up, packing up and ensuring that our visitors were made
welcome. The consensus among all bowlers was that they enjoyed the day and would certainly
return next year.
Clean plates all round.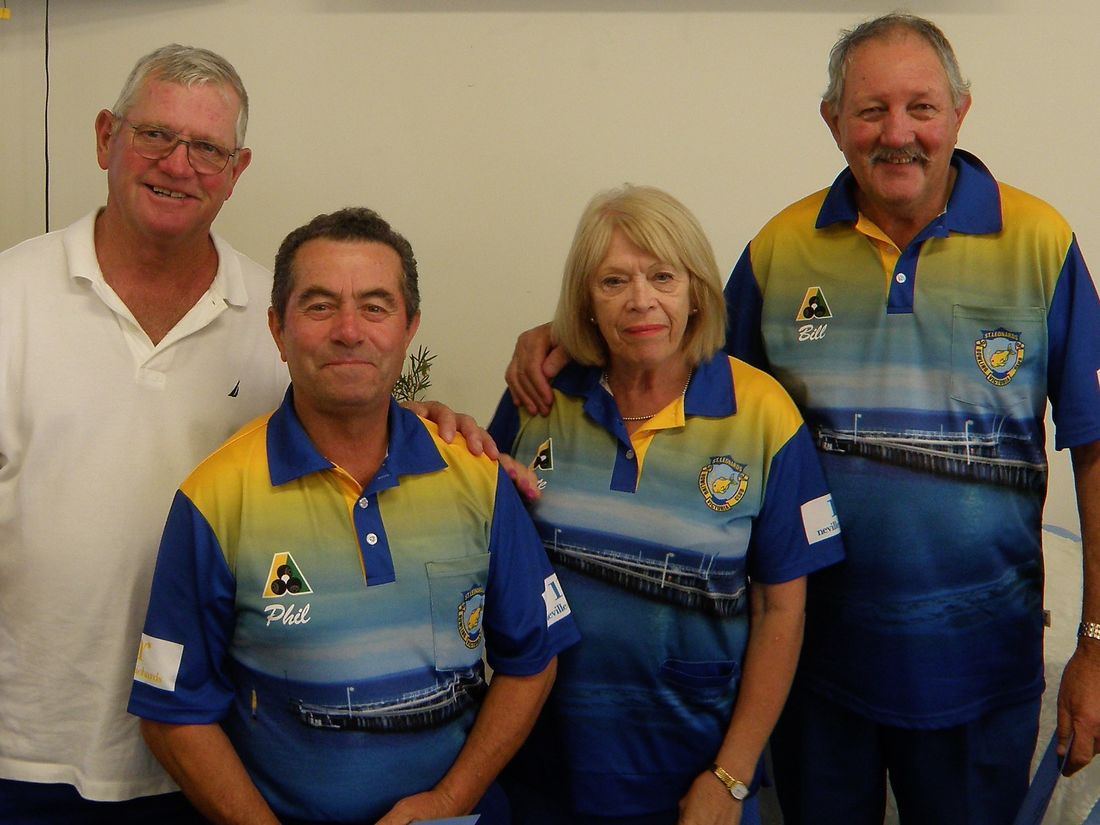 Winning and grinning.